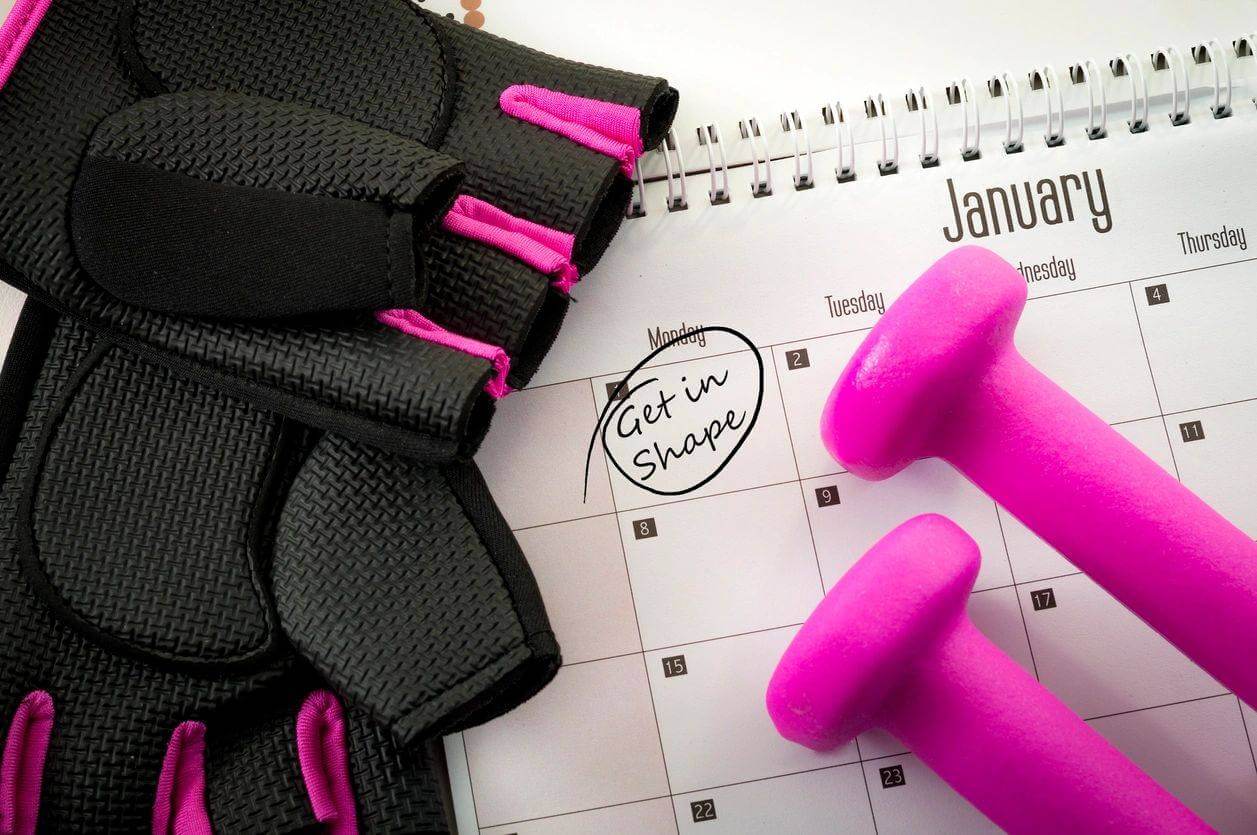 New year, new you? How to keep your health & fitness resolutions
We've all been there – overindulging during Christmas with our families and friends, eating and drinking what we like and letting healthy lifestyles fall by the wayside. When January eventually comes around, many of us vow to get on the health and fitness bandwagon by making those all important new year resolutions.
Whether it be to join a gym, eat healthier or losing weight, the new year is the most common time for people to begin an overhaul of their lifestyle. In fact, on average, more than a third of us in the UK will make some sort of fitness and health-related pledge at the start of the year.
But when around 20 per cent of people throw the towel in on their resolutions after less than a week, the question is how can you help yourself stick to your goals long term?
Firstly, you need to be realistic. If you tell yourself that you're going to go to the gym every day, the chances are this isn't going to be maintainable long term. If you work and/or have a family, you have commitments that simply won't allow it. Aiming for three times a week is much more realistic and is enough to see an improvement in your health and fitness.
Also don't set yourself a short-term weight loss goal – for example aiming to lose a certain amount of weight by the end of January. If this goal isn't reached you may find yourself giving up on your resolutions all together.
Making simple day to day changes can also be key to maintaining your goals. It doesn't always have to be about going to the gym – walk to work or get off the bus a stop earlier, head out on a bike ride, or even put together a short and simple set of exercises that can be done at home without any equipment.
This means you need to be looking at the bigger picture. Make it more about an overhaul in your lifestyle and tell yourself by the end of the year you want to be happier, more confident and in better shape – then weight loss becomes a positive side effect of this.
The key in general, however, is to not do too much too soon, otherwise you risk injury, particularly if you are new to exercise. Injury can be a painful way of preventing you from keeping up with your goals by stopping you from being able to be active at all.
But if you do find yourself in this situation, physiotherapy can be a sure fire way to help get you back on your feet. At Physiomove our specialists will assess the injury and tailor the treatment to you. This may include an exercise programme specific to your needs to help strengthen the injured area and reduce the risk of the injury recurring, as well as giving you general tips on how to carry out exercises correctly. Other injury treatment can include acupuncture and manual therapy on the affected joint or muscle.
General muscle soreness and stiffness can be normal after exercise, but even that can be helped through simple physio techniques such as specialist sports massages or a series of stretches that can be done before and after exercise to improve movement, strength and flexibility.
Physiotherapy can also be very much about injury prevention rather than cure, so as soon as you start to feel any niggles that seem more than general muscle soreness, why not consult a physio who can assess you to see how you can prevent the problem from becoming worse?
What's more, you can even seek advice from a physiotherapist about how and where to start exercising in the first place, particularly if you have experienced a previous injury which you are worried may return, or if you have physical limitations such as musculoskeletal pain or stiffness, paricularly in the back and hips.
By following this advice, you should be able to keep up with your exercise regime, increasing the likelihood of you sticking to your goals and getting to where you want to be with your health and fitness.